Sharon Osbourne opened up about her experience taking an injectable weight loss drug.
During Thursday's episode of "The Talk UK" the 70-year-old television personality and her fellow panelists discussed the explosion in popularity of the injectable medications Wegovy and Ozempic. The conversation was prompted by the news that Wegovy's U.K. launch has been paused indefinitely due to fears of overwhelming demand and shortages.
Osbourne admitted that she had recently used an injectable weight loss medication, though she didn't specifically name the drug.
"But I took it," "The Osbournes" alum said. "I took it for four months and I lost 30 pounds, but like everything, there's always no quick recipe."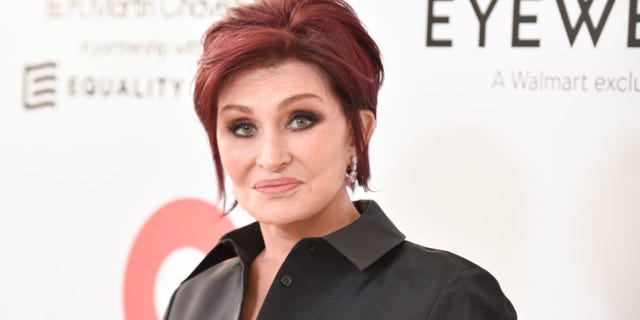 She continued, "I was very sick for a couple of months. The first couple of months, I just felt nauseous. Every day I felt nauseous, my stomach was upset, whatever."
SHARON OSBOURNE: WHAT TO KNOW ABOUT THE TV PERSONALITY
"But listen, I took it for four months, I lost 30 pounds. I've just shoved two chips in my mouth, while we had the break, and I eat normally now, and I haven't put on a pound. Nothing."
Panelist Daisy McAndrew argued that changes to diet and exercise don't always result in weight loss for some people.
"It doesn't work like that for a lot of people's metabolism," the journalist said.
"It doesn't," Osbourne replied. "It is a mental problem. It really is, apart from, you know, when children grow up in a household where they live off chips and pies."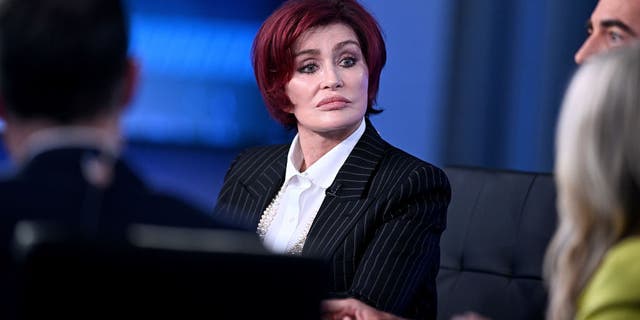 Over the past couple of years, the demand for the medication sold under the brand names Ozempic and Wegovy — semaglutide — has skyrocketed.
In 2017, Ozempic was approved by the FDA for the management of type 2 diabetes.
After some people began using it for weight loss, it was approved in 2021 under the brand name Wegovy, which is intended for chronic weight management.
Although Wegovy and Ozempic are both semaglutides, Wegovy is available in higher doses, which means it can achieve faster weight loss.
In clinical trials of Wegovy, participants lost an average of 15.8% of body weight over a 68-week period.With Ozempic, the trials showed an average weight loss of 6% over one year.
WHAT TO KNOW ABOUT PRESCRIPTION DRUGS PROMISING WEIGHT LOSS
"Although Wegovy and Ozempic both contain semaglutide, they are different products with different indications, dosages, prescribing information, titration schedules and delivery devices," Allison Schneider — a spokesperson for Novo Nordisk, the company that makes Ozempic and Wegovy — said in a statement to Fox News Digital.
"The products are not interchangeable and should not be used outside of their approved indications," she also said.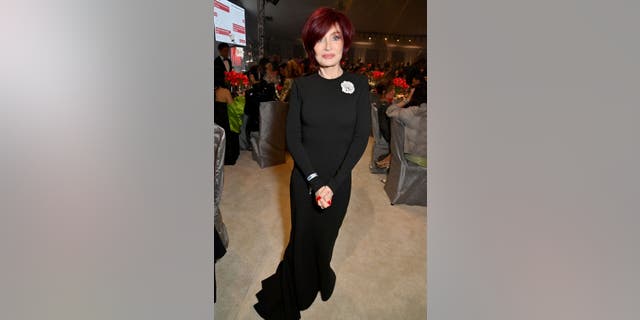 The most common side effects of semiglutide are nausea, vomiting, diarrhea, abdominal pain, constipation, heartburn and burping, as stated on the MedlinePlus website.
In rare cases, people may experience more intense pain, fainting or dizziness, rashes, vision changes, swelling, difficulty breathing or swallowing, yellowing of the skin and eyes, or rapid heartbeat.
CLICK HERE TO SIGN UP FOR THE ENTERTAINMENT NEWSLETTER
During a recent segment of "Fox & Friends," Fox News medical contributor and NYU Langone internal medicine specialist Dr. Marc Siegel spoke about his concern regarding prescribing a long-term medication regimen without knowing all the potential side effects and his preference for short-term treatments.
"I don't want to commit people to years and years and years of a drug that I don't know all the potential side effects about," he said. "I'd rather use it short-term if I can."
Schneider told Fox News Digital that whether a patient stays on Ozempic or Wegovy long-term or short-term depends on individual health needs and the recommendations of the person's health care provider.
CLICK HERE TO GET THE FOX NEWS APP
Fox News Digital's Melissa Rudy contributed to this report.